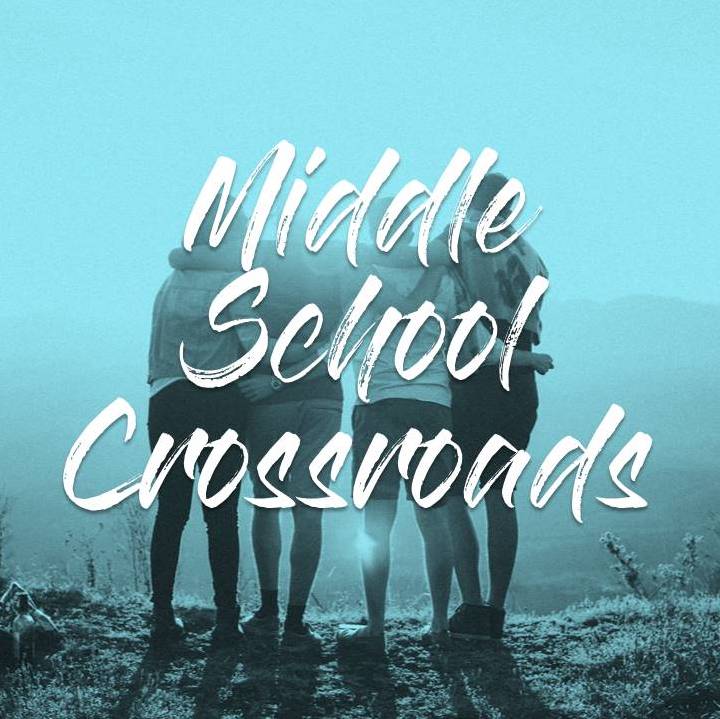 We love our middle-schoolers! They experience a unique transition period. During this pivotal time of growth, we have a special opportunity to meet them where they are and guide them towards Jesus. They're asking lots of big questions about their identity, like, "Where do I connect? Who am I?" and, "What's unique about me?" What a privilege to point them towards Jesus for these answers! Our goal is to walk alongside them—along with their parents—to cultivate a meaningful faith journey that shapes them in positive, lasting ways.
MS Crossroads takes place on Wednesday nights in the lower level here at FBC from 6:45-8:30pm. We start with some hangout time/games, followed by worship/music, large group teaching, and small group discussions we call "cell groups" led by our committed adult leaders who are passionate about knowing Jesus and helping our middle school students grow in Him.
We also host regular events, retreats, and service opportunities for our middle school students to connect and grow. Click on our "Events" to find out more or contact Pastor Eric for more details.