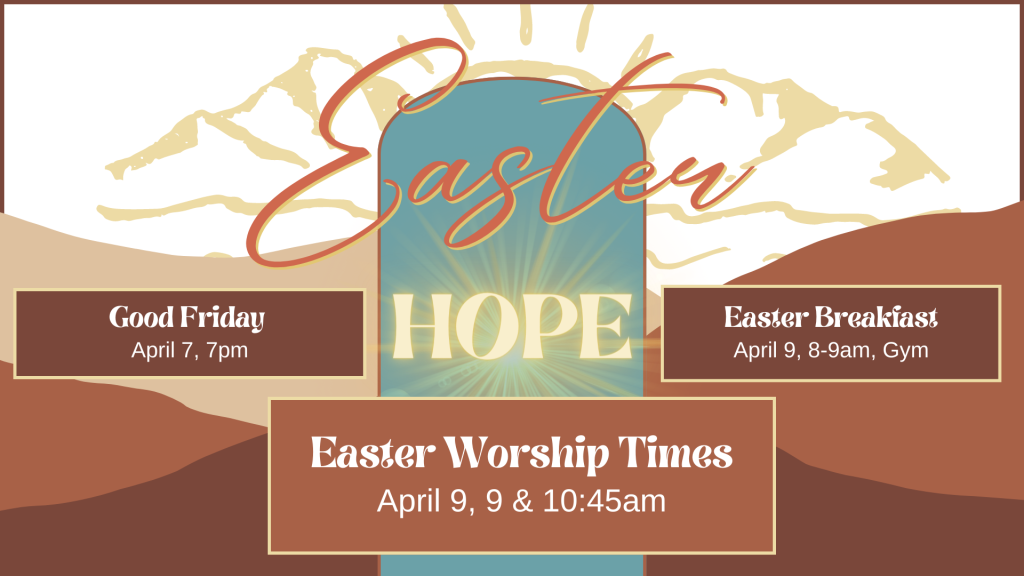 It is cause for a celebration. Come celebrate the Risen Lamb, our Lord and Savior Jesus Christ this Easter with us!
First come and remember Jesus' sacrifice on Good Friday at 7pm. Communion will also be served.
Then see the hope we have for resurrection from death as we celebrate Jesus' resurrection! Easter Sunday service times are 9 & 10:45am. We will have a special breakfast (free of charge) from 8-9am in the gym.
Easter Sunday is also a Family Church Sunday. There will be no Sunday classes kindergarten through adult ABF's. These Family Church Sundays are a great opportunity for families to be together in the worship service. There will be nursery and preschool classes available.
He is Risen! He is Risen Indeed!