Fall 2021 Women's Bible Studies
SEEKINGHim
Tuesday Morning Women's Bible Study
Beginning Aug 31, 9:30 –11:30 AM
Join us for this updated Bible study by Nancy Demoss Wolgemuth. This 12 week interactive study (with additional intro week) is designed to lead you into a revived relationship with your loving heavenly Father. Women, reclaim (or discover!) your passion and zeal for the Lord. Sign up in the foyer or online today. Nursery/preschool childcare provided.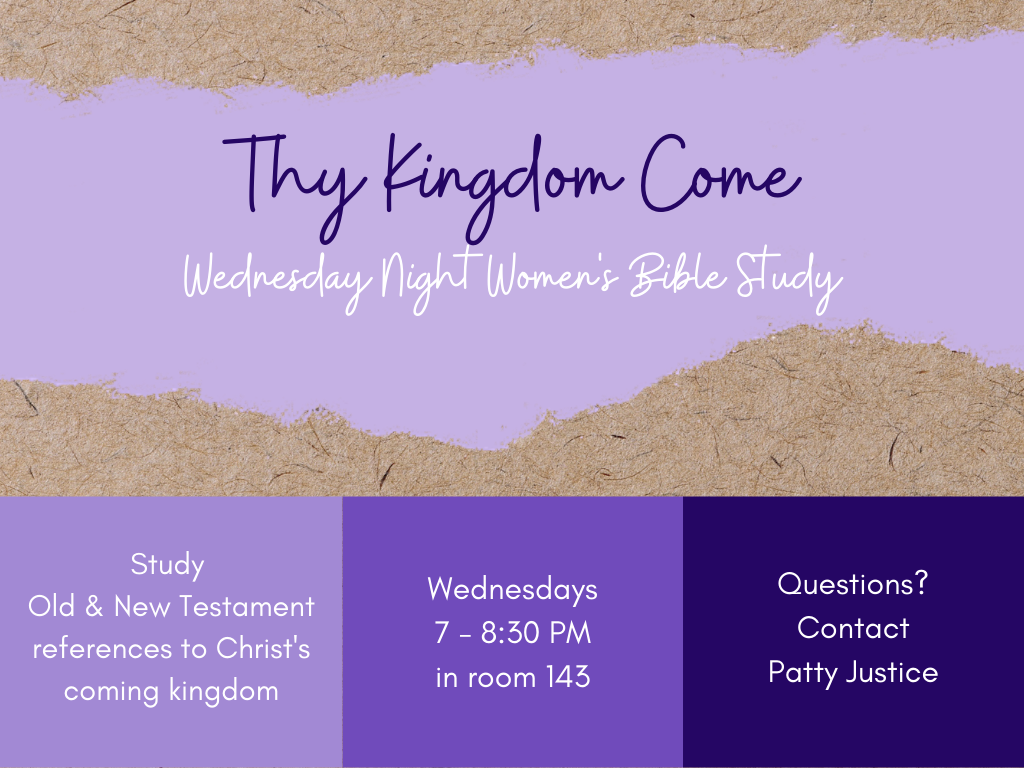 Thy Kingdom Come – A Women's Bible Study
*postponed until 2022
We will take a closer look at both the Old and New Testament references to Christ's coming kingdom and the events leading up to His 1,000 year reign here on earth as we look forward to the "end of days." Ladies, come join us (no sign up required).