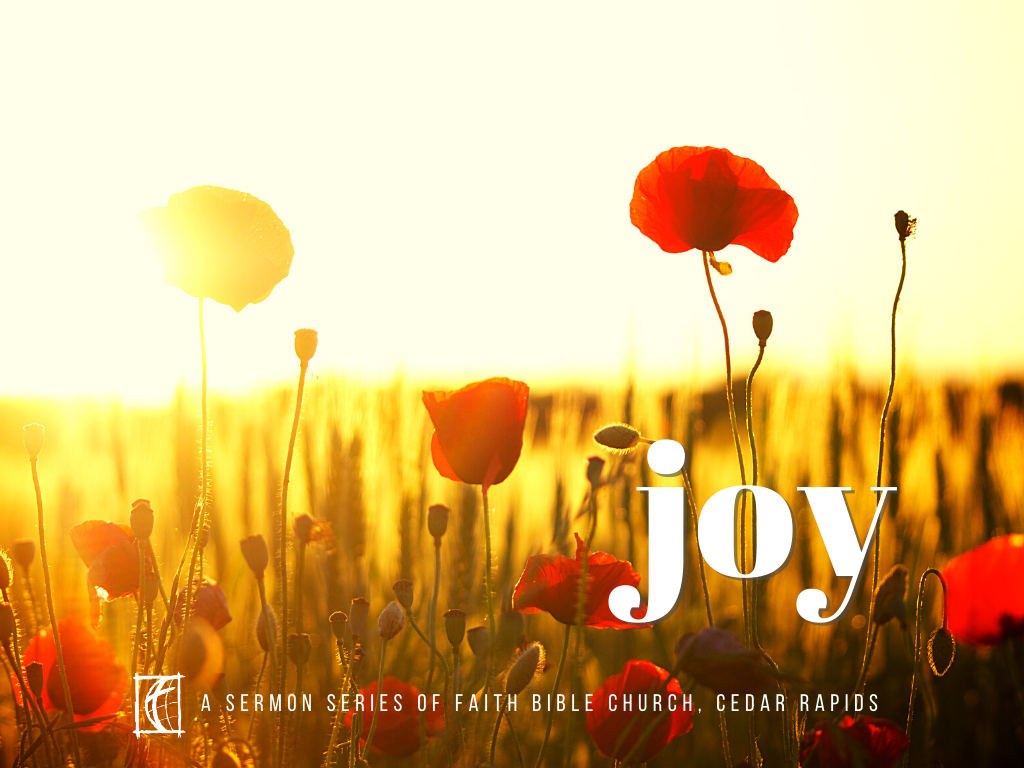 Are you new to Faith Bible Church? Help us get to know you.
Message by: Steve Benton
"Joy in a Better Possession"
Hebrews 10:34; 12:2
I. We can have joy even when we lose our possessions, knowing that our eternal possession are sure (10:34).
II. Jesus endured pain for the eternal joy that awaited Him (12:2).
Main Idea: Knowing that an eternal possession is a future reality brings joy!