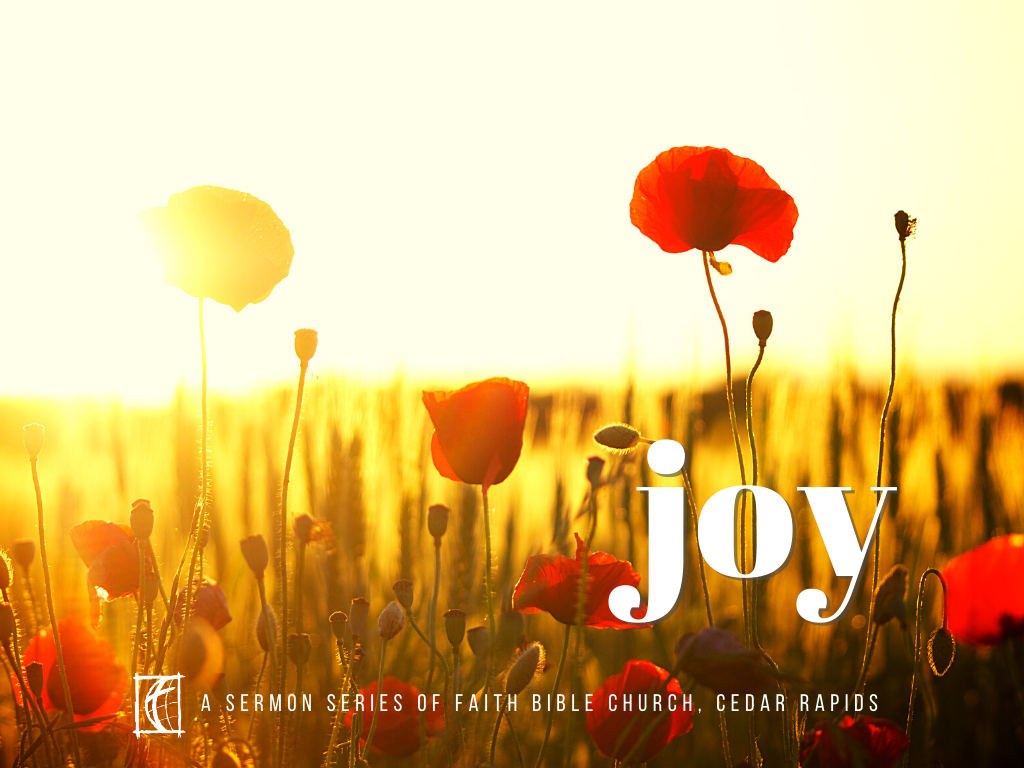 Are you new to Faith Bible Church? Help us get to know you.
Message by: Steve Benton
*scroll to the bottom of the page to view the video
"Joy: Fruit of the Spirit"
Galatians 5:22
I. We should let the Holy Spirit direct our conduct (Galatians 5:16-21, 24-26).
II. The fruit of the Spirit is the life of Christ lived out through us (Galatians 5:22-23).
Main Idea: The Holy Spirit produces joy in Christians!