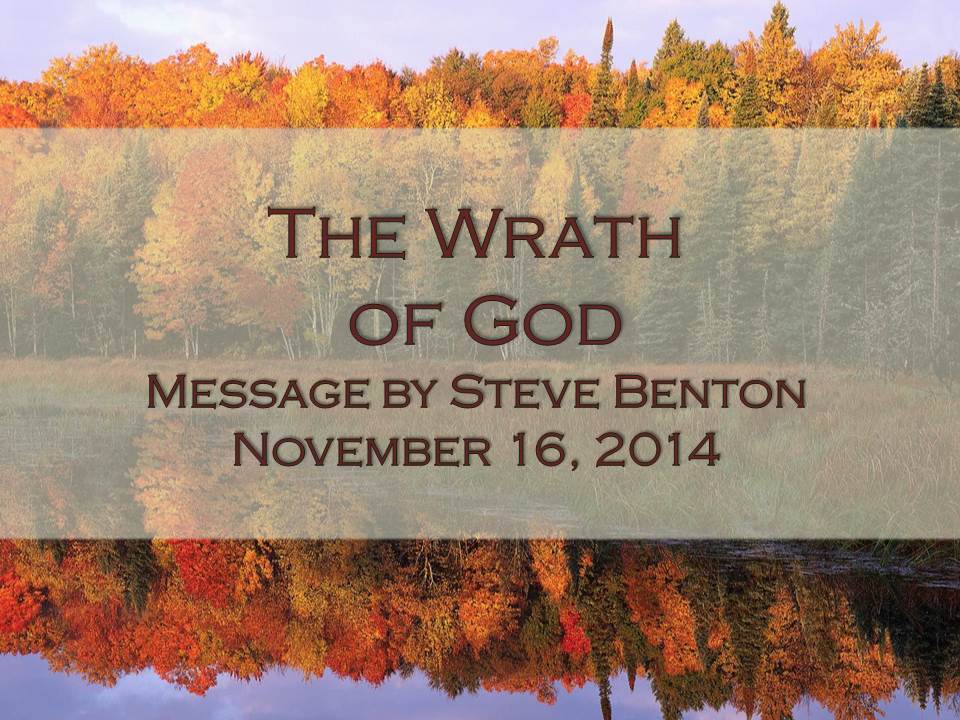 Message by: Steve Benton
Original Sermon Date: November 16, 2014
"The Wrath of God"
Exodus 32:9-10; John 3:26; Romans 1:18//Ephesians 2:3; 1 Thess. 1:10; Romans 3:25-26//Romans 2:4-5; 2 Peter 3:9-10
I. The wrath of God means that He hates sin (Exodus 32:9-10; John 3:6; Romans 1:18).
II. Christians will not face God's coming wrath (Ephesians 2:3; 1 Thessalonians 1:10; Romans 3:25-26).
III. God's wrath to come is certain at the end of the age when He punishes sin and Christ will reign over a new heavens and earth (Romans 2:4-5; 2 Peter 3:9-10).
Main Idea: God is a God of wrath in that He hates all sin.
Note: Video feed may need to download completely before it will play. This may take several minutes.