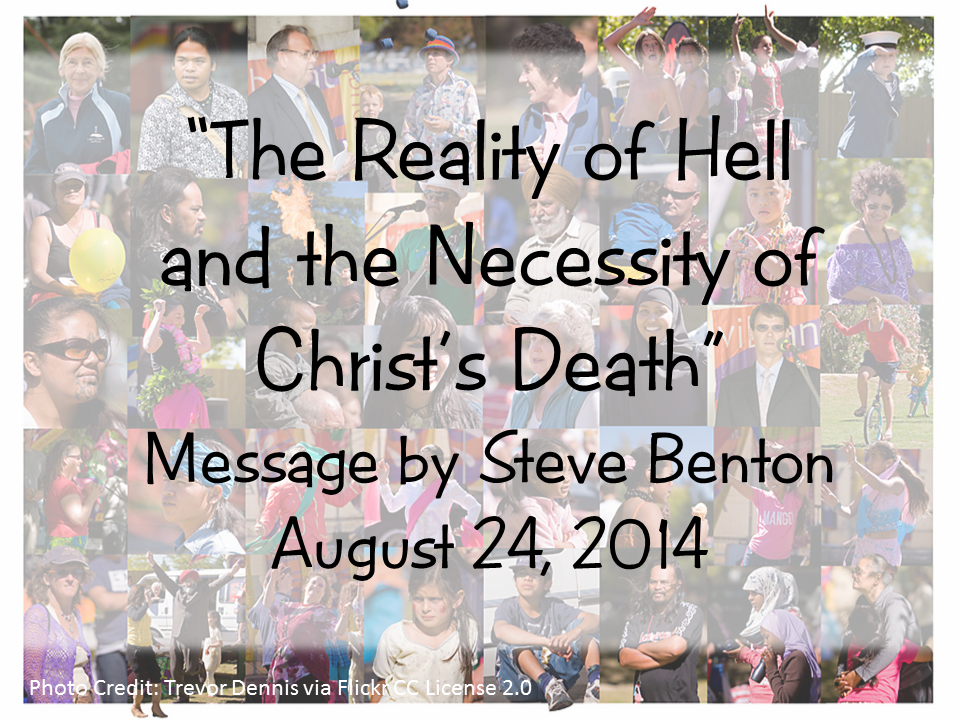 Message by: Steve Benton
Original Sermon Date: August 24, 2014
"The Reality of Hell and the Necessity of Christ's Death"
Matt. 25:41, 46; 2 Thess. 1:9-10; Jude 12-13//Rom. 5:17-19; 1 Cor. 15:21-23; 1 Tim. 2:5-6; Rev. 5:9-10
I. People who die apart from Jesus Christ will experience eternal conscious torment under God's wrath (Matthew 25:41, 46; 2 Thessalonians 1:9-10; Jude 12-13.
II. It is only through the cross work and resurrection of Jesus Christ that people can be in right relationship with God (Romans 5:17-19; 1 Cor. 15:21-23; 1 Tim. 2:5-6; Revelation 5:9-10).
Main Idea: Two foundational truths of missions: hell is real and the work of Christ is necessary.