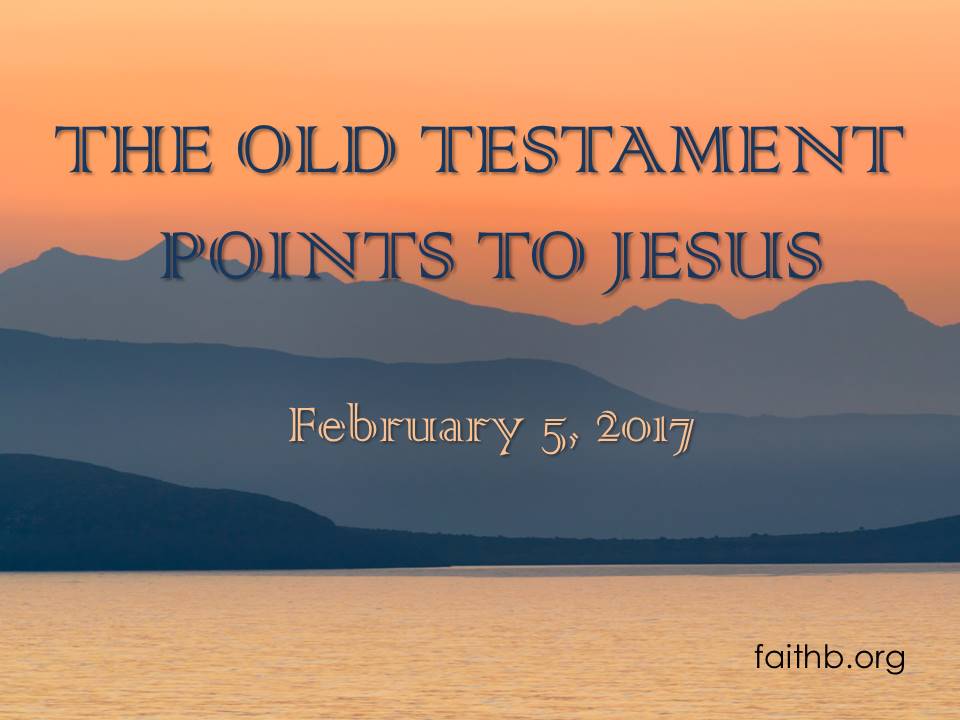 Message by: Steve Benton
Original Sermon Date: February 5, 2017
"The Old Testament Points to Jesus"
I. The Old Testament points to Jesus Christ so a believer's position in the Kingdom is based on the level of his/her conformity to Jesus' teaching (5:17-19).
II. Jesus demanded the true righteousness of the Law in order to enter the Kingdom: absolute holiness (5:20).
Main Idea: Jesus fulfills the Old Testament Law so in order to obey God a person must obey Jesus' teaching.