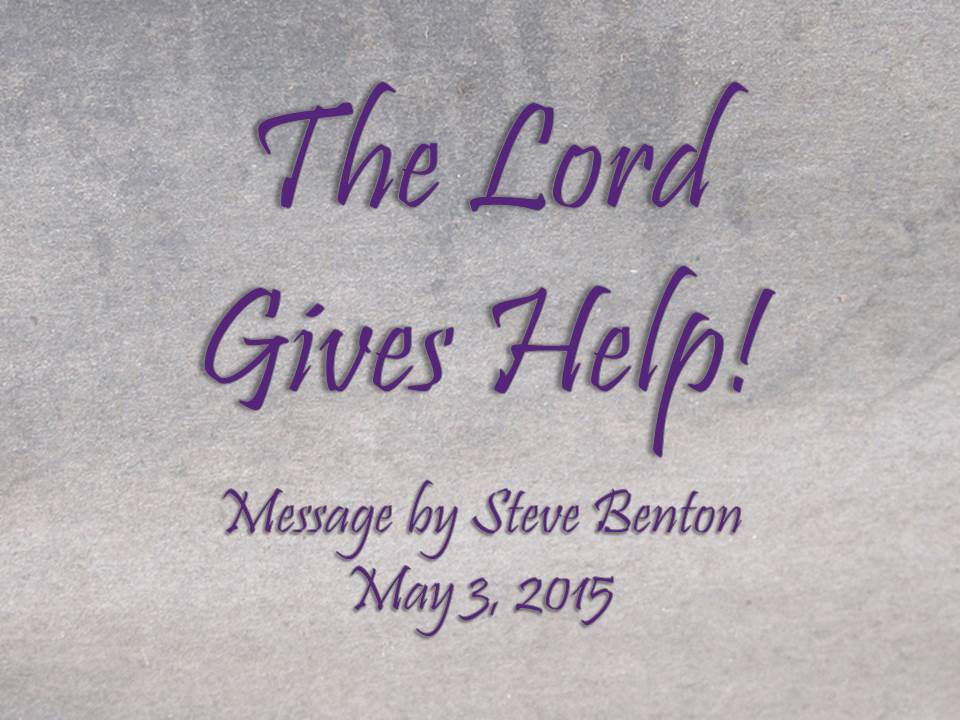 Message by: Steve Benton
Original Sermon Date: May 3, 2015
"The Lord Gives Help!"
I. When God promises His people rest from their enemies, He helps His people find that rest (:1-6).
II. When God's people recognize the help of the Lord, they dedicate that which He provides back to Him (:7-14).
III. God shows His sufficiency by empowering His people as they replicate His character in their lives (:15-18).
Main Idea: When God makes a promise to His people, He helps them so that promise becomes reality!