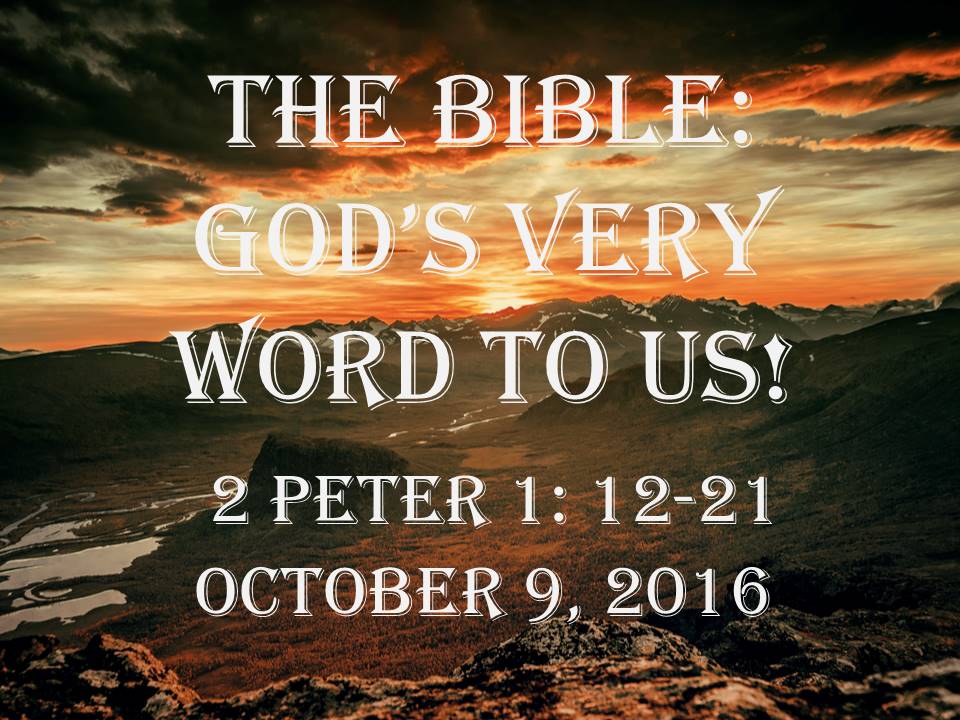 Message by: Steve Benton
Original Sermon Date: October 9, 2016
"The Bible: God's Very Word to Us!"
I. Since we have been equipped to live for Jesus and are to actively pursue Christlikeness, we are to remind each other of these truths (:12-15).
II. Jesus' promised return is reason to live for Him in holiness (:16-18).
III. Scripture is reliable as God's very words to us (:19-21).
Main Idea: The Bible is God's very word to us, and it is a reliable testimony to the life changing truths of Jesus.