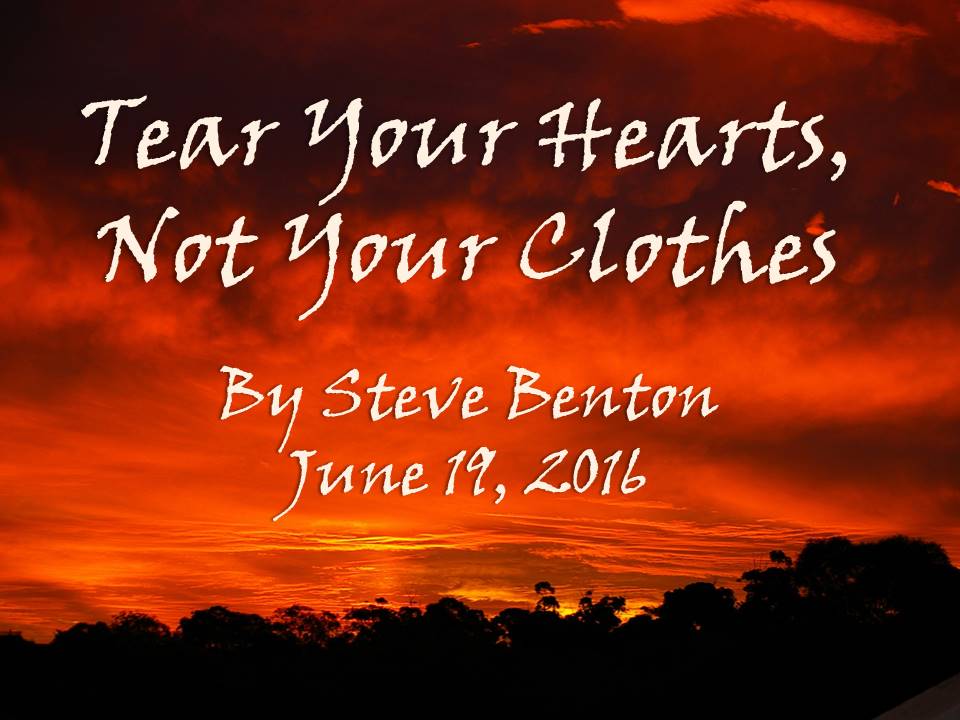 Message by: Steve Benton
Original Sermon Date: June 19, 2016
"Tear Your Hearts, Not Your Clothes"
I. Because God is gracious, the proper response of His people to His discipline is to whole-heartedly return to Him (:12-14).
II. Because all of the people stood guilty before God, God calls all of the people to renewed holiness (:15-17).
Main Idea: God's grace and loyal love should motivate His people to respond to Him with genuine repentance from the heart.