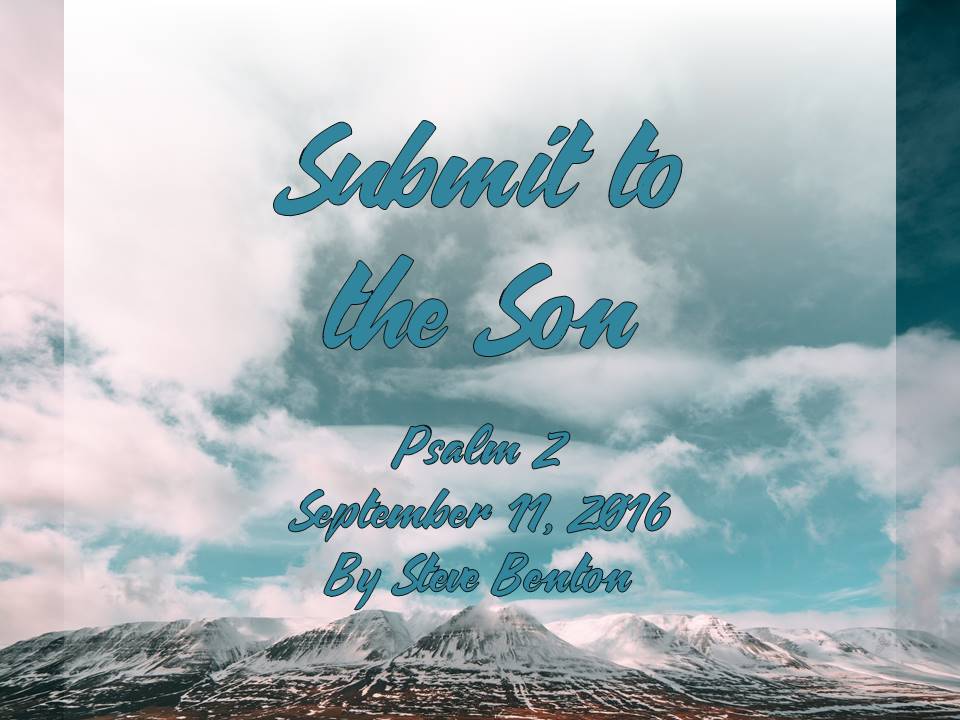 Message by: Steve Benton
Original Sermon Date: September 11, 2016
"Submit to the Son"
I. The peoples of the earth and their rulers foolishly stand in rejection of the Lord and His anointed king (:1-3).
II. The Lord gives His anointed King the right to rule (:4-9).
III. The peoples of the earth should submit to the Son of God and escape God's wrath (:10-12).
Main Idea: People should submit to the Messiah because He will break the nations and rule over the earth.