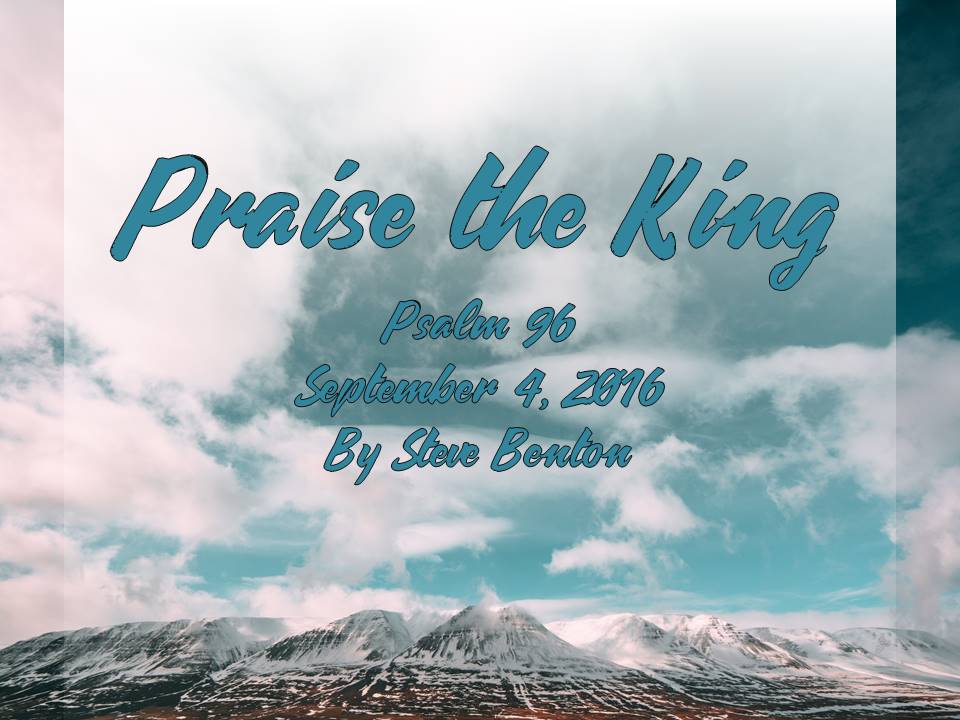 Message by: Steve Benton
Original Sermon Date: September 4, 2016
"Praise the King"
I. Believers should proclaim the good news that the Lord saves because He is greater than all gods (:1-6).
II. The Lord deserves worship because the world will finally be righteous when He establishes His reign on earth (:7-10).
III. All creation should rejoice because the Lord is coming as a righteous judge (:11-13).
Main Idea: Praise the Lord our King because He is coming to judge and rule the world!