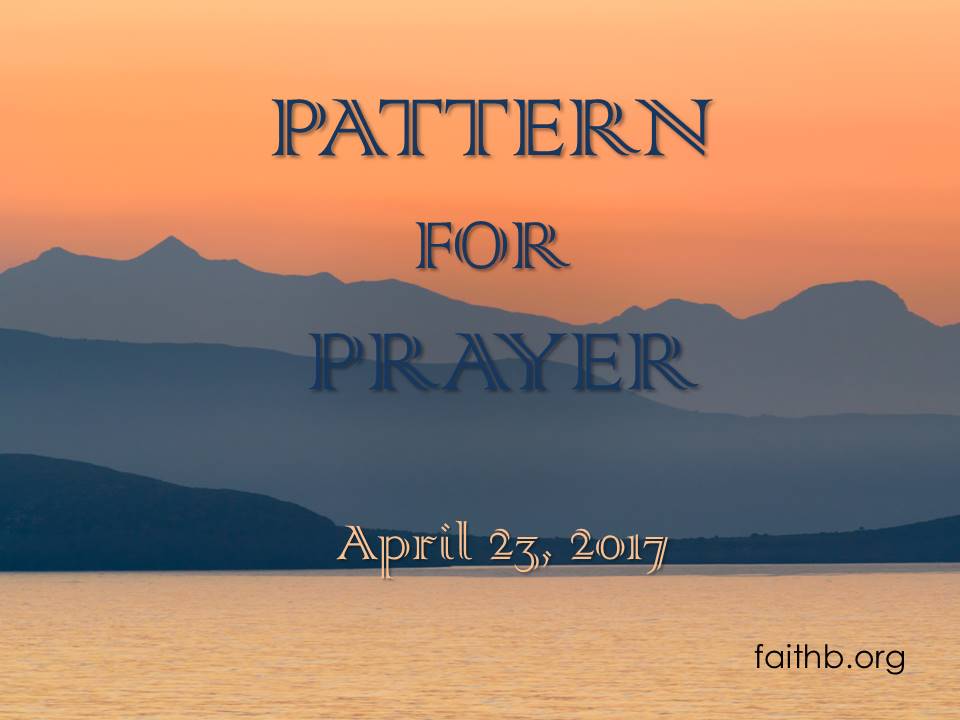 Message by: Steve Benton
Original Sermon Date: April 23, 2017
"Pattern for Prayer"
Outline Adapted from Daniel Henderson: Transforming Prayer: How Everything Changes When You Seek God's Face; Bethany House, 2011; p 1630169 "The 4X4 Pattern"
I. Reverence: Prayer begins with the character of God (6:9).
II. Response to God's character: yielding to the control of the Holy Spirit and recommitting ourselves to God's kingdom purposes (6:10).
III. Requests: Pray about resource and relationship issues of life (6:11-12; also see 14-15).
IV. Readiness: Pray to be battle ready through our trust in Christ (6:13).
Main Idea: Worship is a heart response to revealed God. Worship is at the heart of prayer!
Download Audio (right click and "save link as")
Save
Save