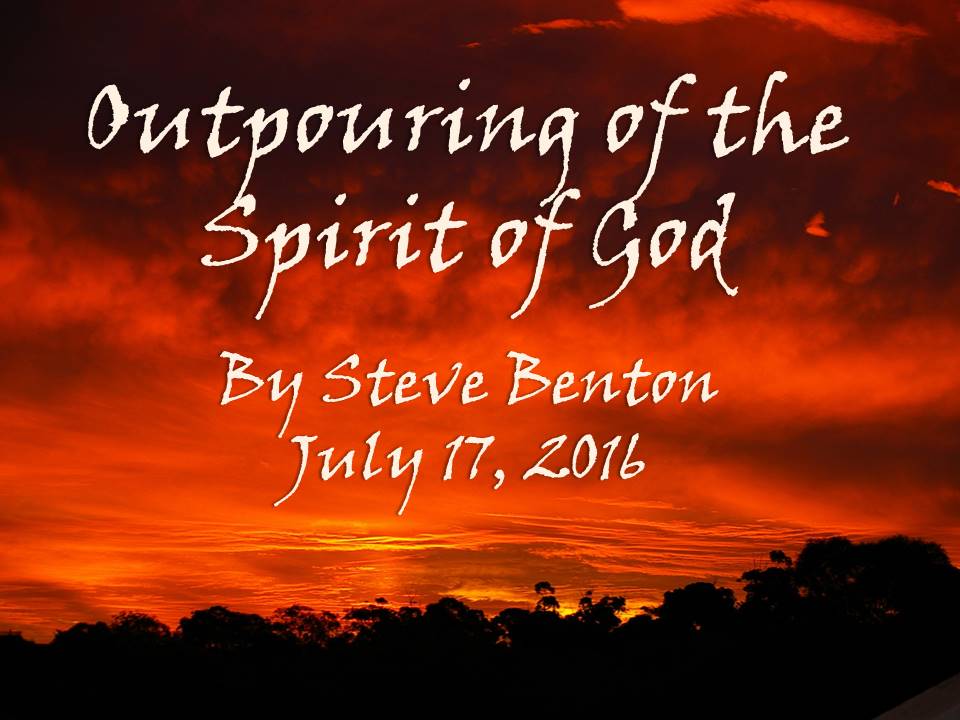 Message by: Steve Benton
Original Sermon Date: July 17, 2016
"Outpouring of the Spirit of God"
I. The Lord promises to pour out His Spirit on His people in future days (:28-29).
II. The coming day of the Lord will bring judgment of God's enemies and deliverance of God's people (:30-32).
Main Idea: The outpouring of God's Spirit on believers signals the approaching day of the Lord.