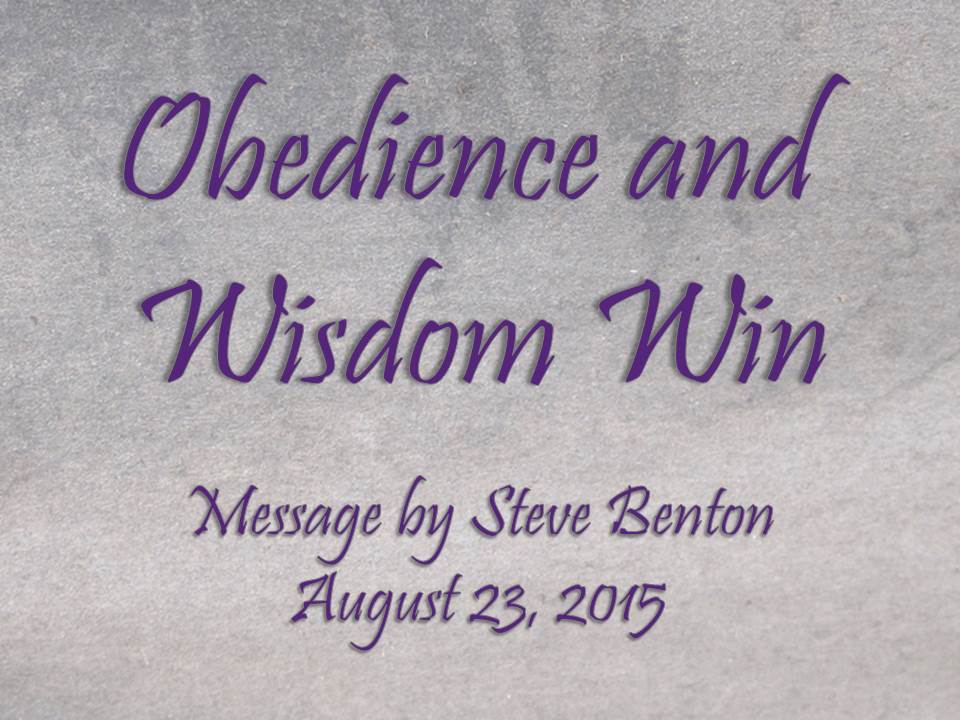 Message by: Steve Benton
Original Sermon Date: August 23, 2015
"Obedience and Wisdom Win"
I. While a believer's sin leads to defeat and pain, renewed obedience brings victory and blessing (20:1-15; also see 12:10).
II. The power of wisdom is greater than the power of position and fame (20:16-22).
III. While rebellion may appear to go unchecked, judgment will come (20:23-26; also see 1 Kings 2:5-6, 28-35).
Main Idea: Obedience and wisdom bring blessing!