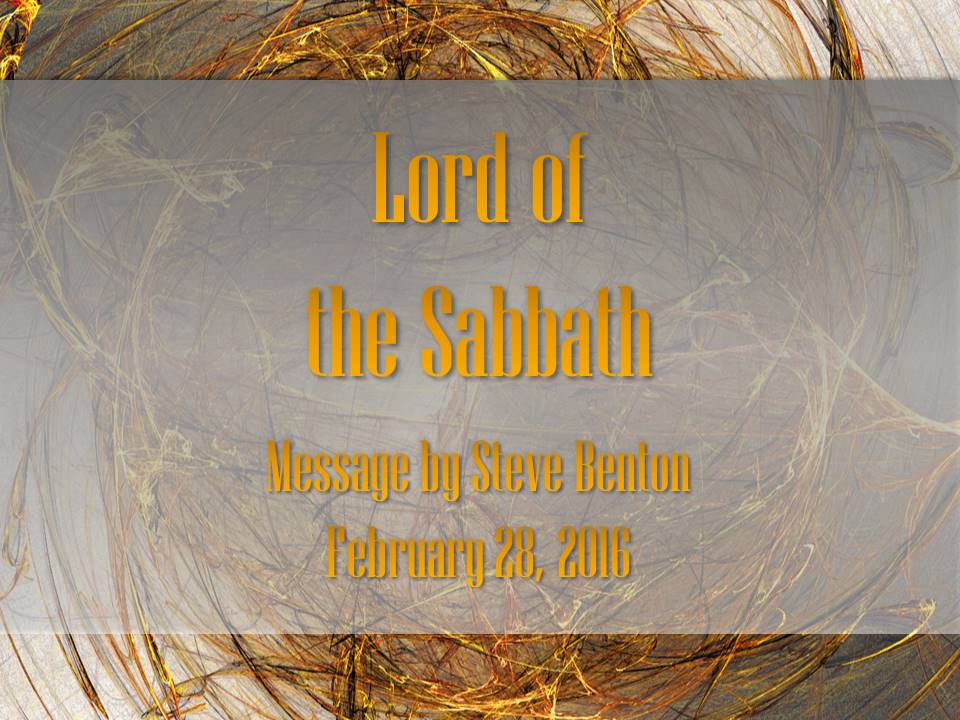 Message by: Steve Benton
Original Sermon Date: February 28, 2016
"Lord of the Sabbath"
I. Self-righteous rules detract from God's design for a day of rest for His people's benefit and refreshment (2:23-28).
II. Jesus demonstrates His authority over the day of rest by doing an act of goodness (3:1-5).
Main Idea: As Lord of the Sabbath Jesus has authority but to recognize that authority is the source of refreshment.