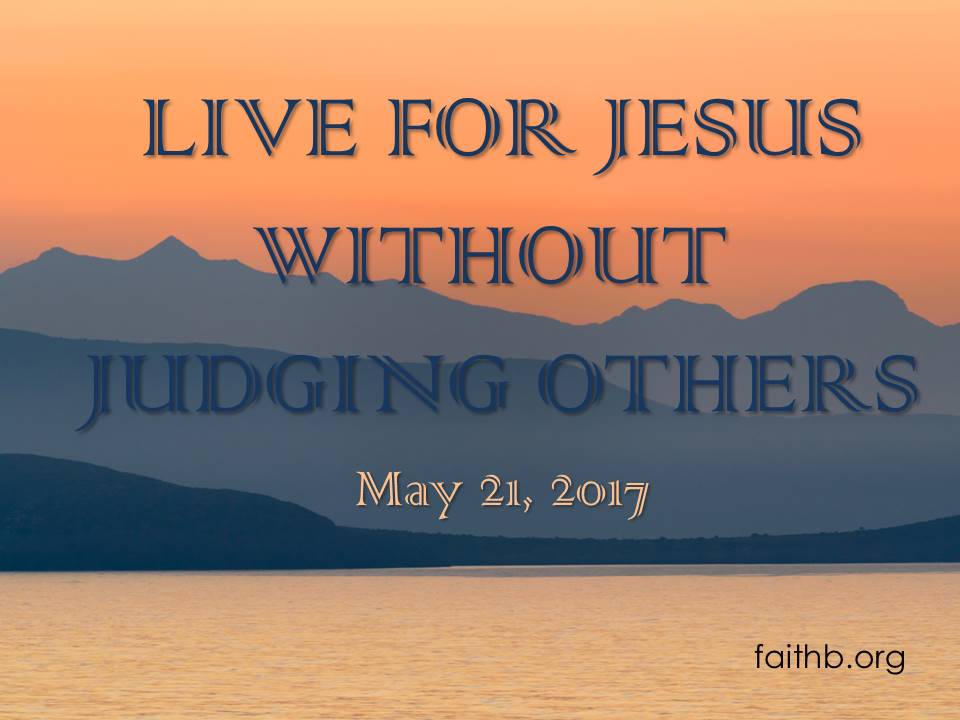 Message by: Steve Benton
Original Sermon Date: May 21, 2017
"Live for Jesus without Judging Others"
I. Striving to live out a kingdom mindset (see 6:19-34) can easily lead to judging others (7:1-2).
II. Judging the hearts of others is like trying to remove a speck of sawdust from someone's eye with a wood beam in our own eye (7:3-5).
III. Jesus warns not to share the good news of the kingdom with those who already reject this good news with hard hearts and contempt (7:6).
Main Idea: We must be careful not to judge others in our striving to live for Jesus!
Download Audio (right click and "save link as")
Save
Save