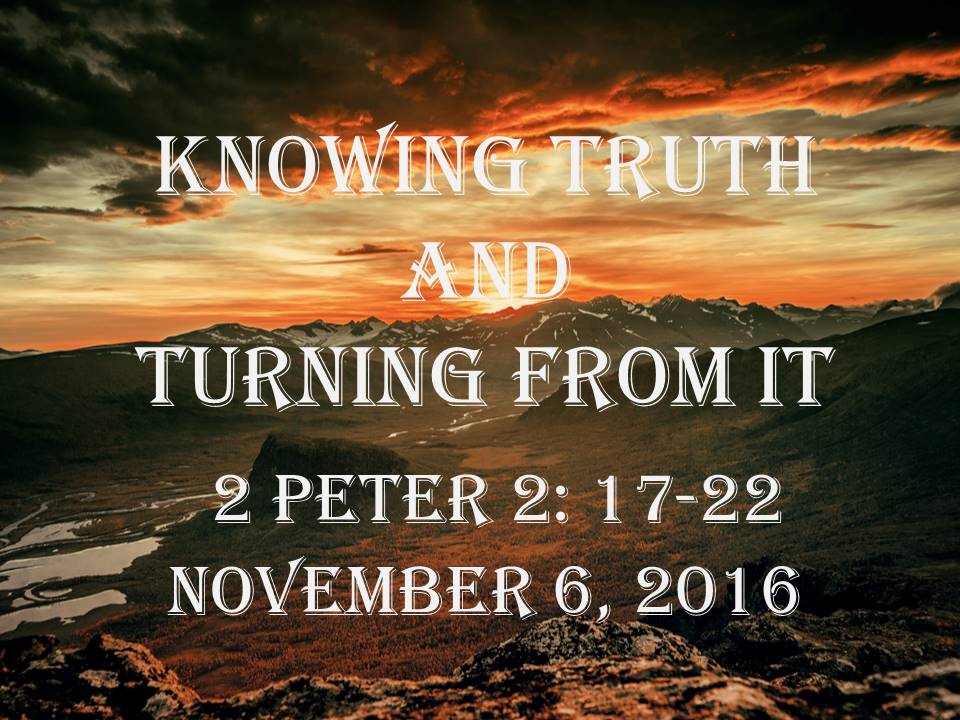 Message by: Steve Benton
Original Sermon Date: November 6, 2016
"Knowing Truth and Turning from It"
I. False teachers make empty offers, enticing people with arrogant words, sensuality, and promises of moral freedom (:17-19).
II. False teachers who have knowledge of Jesus Christ but reject Him face a worse judgement than people who have no knowledge of Him (:20-22).
Main Idea: False teachers lead people into emptiness and face a worse judgment than those who have no knowledge of Christ.
Download Audio (right click and "save link as")