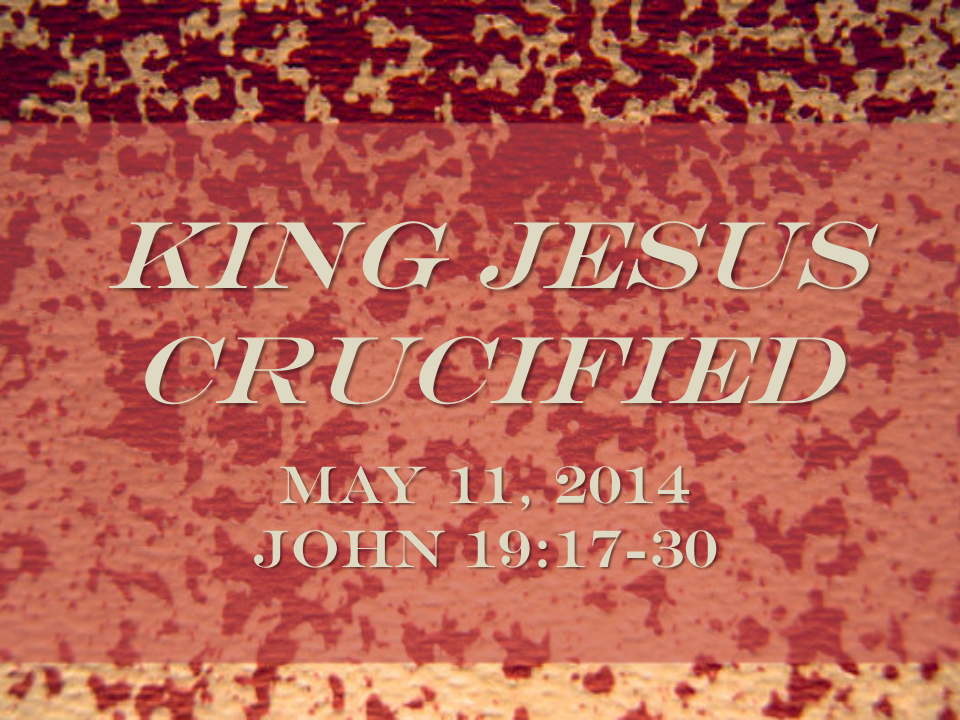 Message by: Steve Benton
Original Sermon Date: May 11, 2014
"King Jesus Crucified"
I. Pilate, without knowing, serves as a prophet of King Jesus and furthers God's purposes by executing Him (19:17-22).
II. Jesus' cross experience fulfills the smallest of details prophesied in the Old Testament, proving that His death was by the Father's design (19:23-30).
Main Idea: King Jesus' death furthers God's redemptive purposes and is by the Father's design.
Note: Video feed may need to download completely before it will play. This may take several minutes.