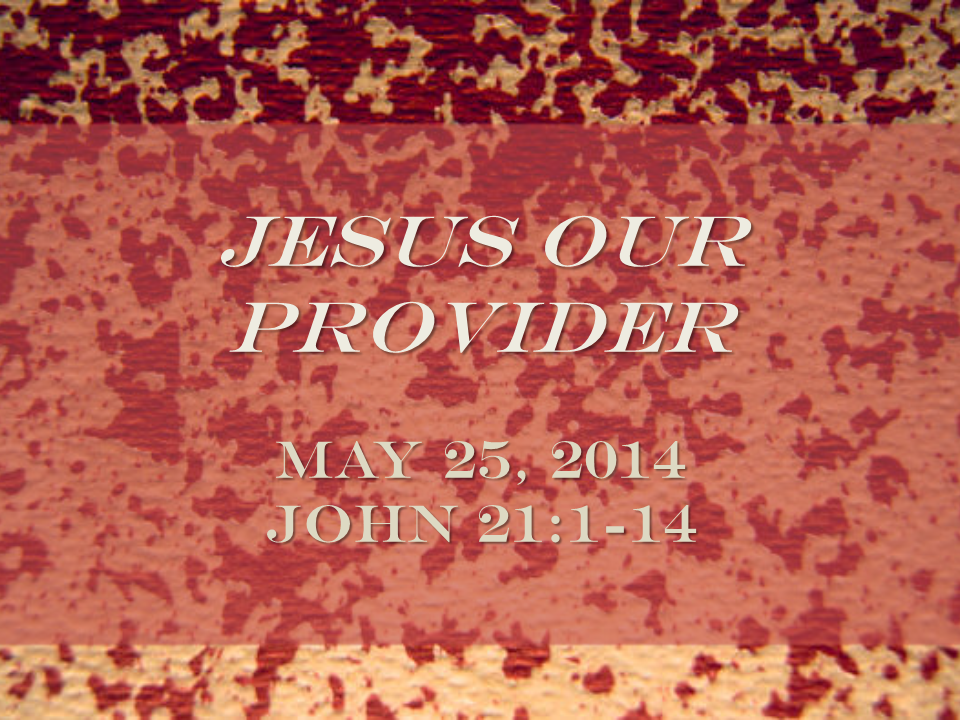 Message by: Steve Benton
Original Sermon Date: May 25, 2014
"Jesus Our Provider"
I. Peter rushed to be in Jesus' presence (21:1-8).
II. Jesus reveals Himself as risen in power and providing for the needs of His disciples (21:9-14).
Main Idea: The risen Jesus still powerfully provides for His disciples.
Note: Video feed may need to download completely before it will play. This may take several minutes.