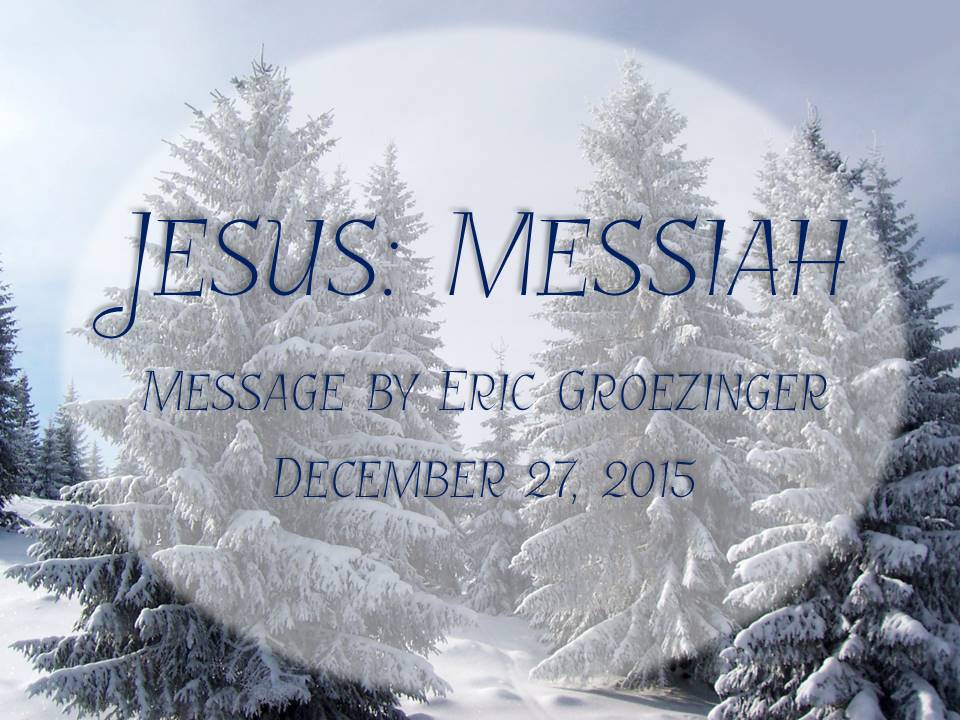 Message by: Eric Groezinger
Original Sermon Date: December 27, 2015
"Jesus – Messiah"
Matthew 2:10-11, John 1:40-42
I. God has a plan, and it's always in motion.
II. Jesus as Messiah causes us to put our knees down and our eyes up.
III. Encountering the Messiah causes us to engage in His Mission.
Main Idea: Because Jesus is our Messiah, we can have confidence in His plan, and respond with a heart of worship and engagement with His mission.
Download Audio (right click and save link as)