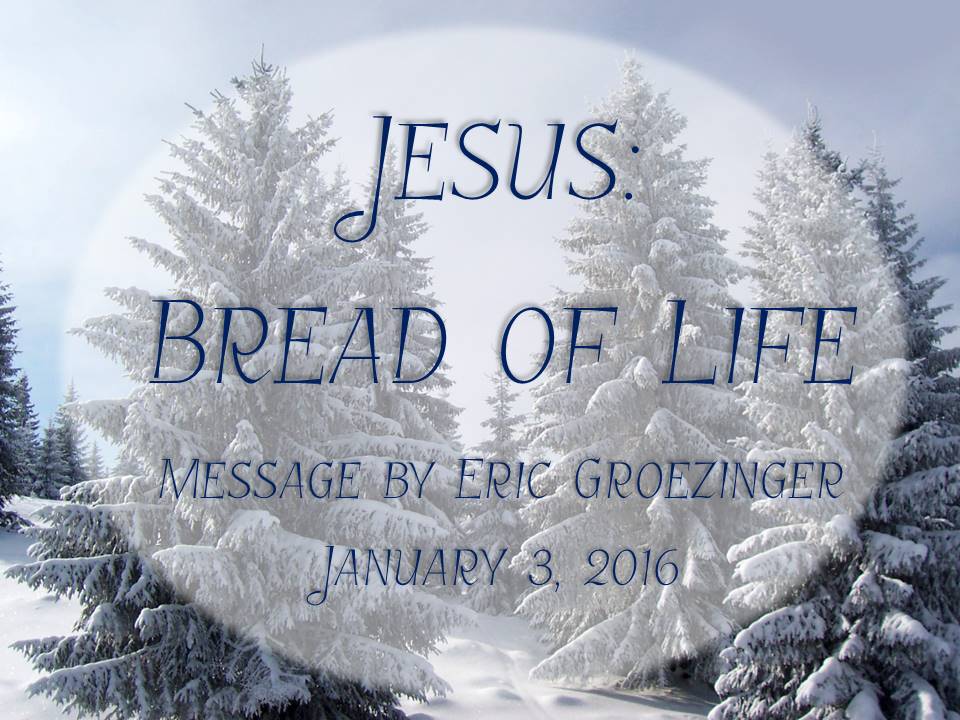 Message by: Eric Groezinger
Original Sermon Date: January 3, 2016
"Jesus – Bread of Life"
Question: What type of bread is Jesus offering us? Why does He use this as a metaphor?
I. The Bread of Life moves our focus from our stomachs to our souls.
II. The Bread of Life moves us from a posture of achievement to a position of acceptance.
Main Idea: We are all longing and hungry for something but Christ invites us to come, sit at the table, and be filled by the bread He offers us.
Download Audio (right click and save link as)