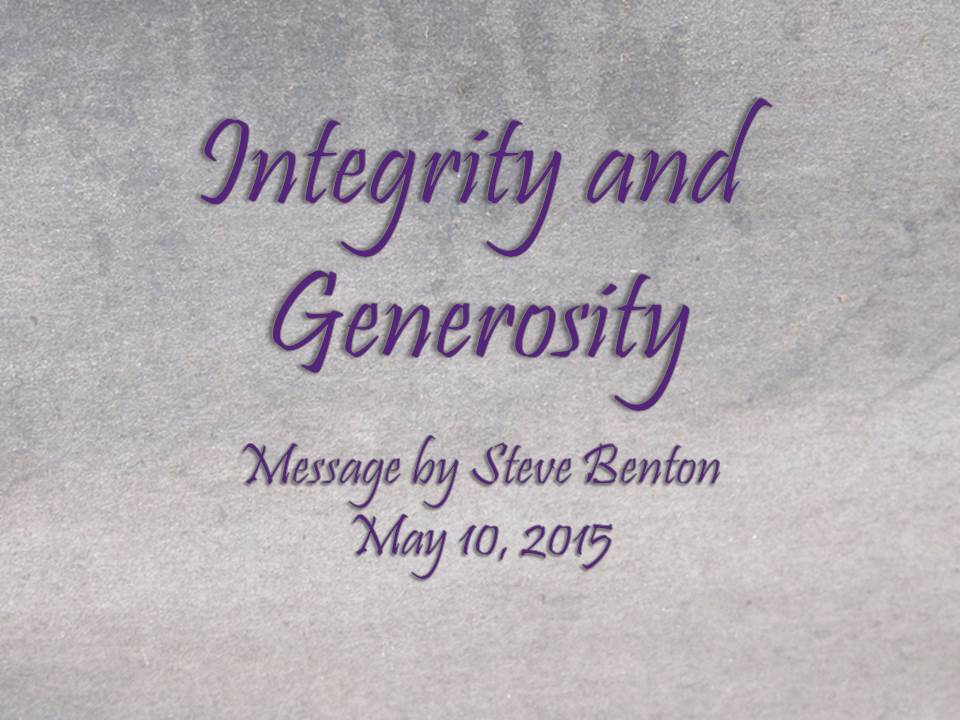 Message by: Steve Benton
Original Sermon Date: May 10, 2015
"Integrity and Generosity"
2 Samuel 9:1-13
I. Believers show integrity when they follow through and do what they promise to do (:1-5).
II. Believers show the kindness of God when they are generous with others while not expecting anything back (:6-13).
Main Idea: Believers reflect God when they show integrity and generosity when the world does not expect it.