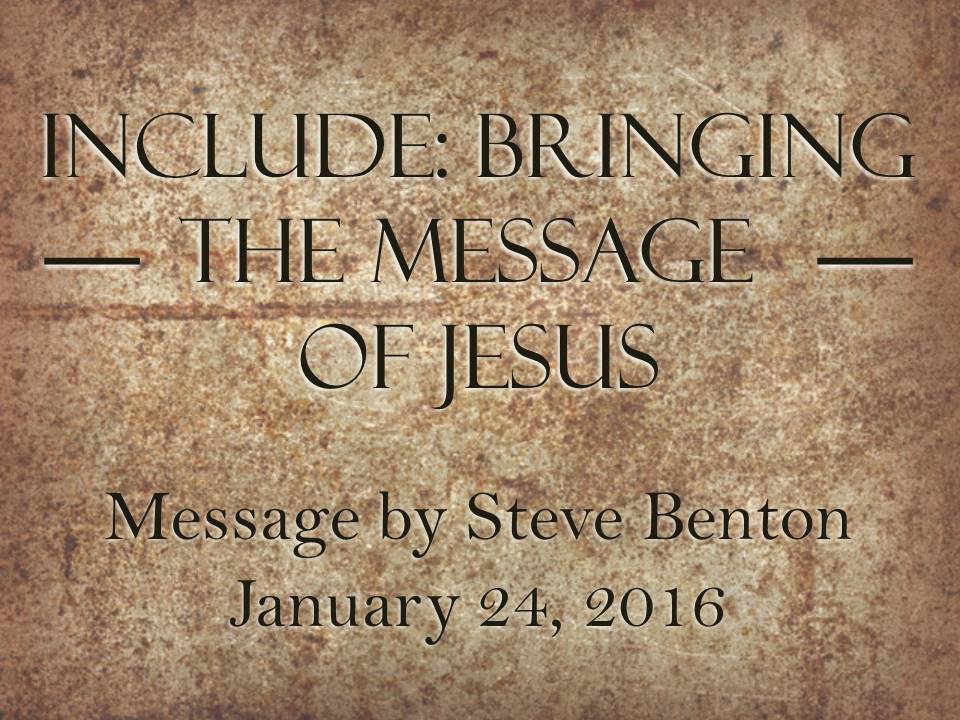 Message by: Steve Benton
Original Sermon Date: January 24, 2016
"Include: Bringing the Message of Jesus"
I. The world views our message of a crucified Savior as foolish (1:18-25).
II. The world views us as fools and weaklings (1:26-31).
III. Committed disciples of Jesus share the message about Him by the power of the Holy Spirit (2:1-5).
Main Idea: God's Spirit can work through a simple messenger with a simple message!