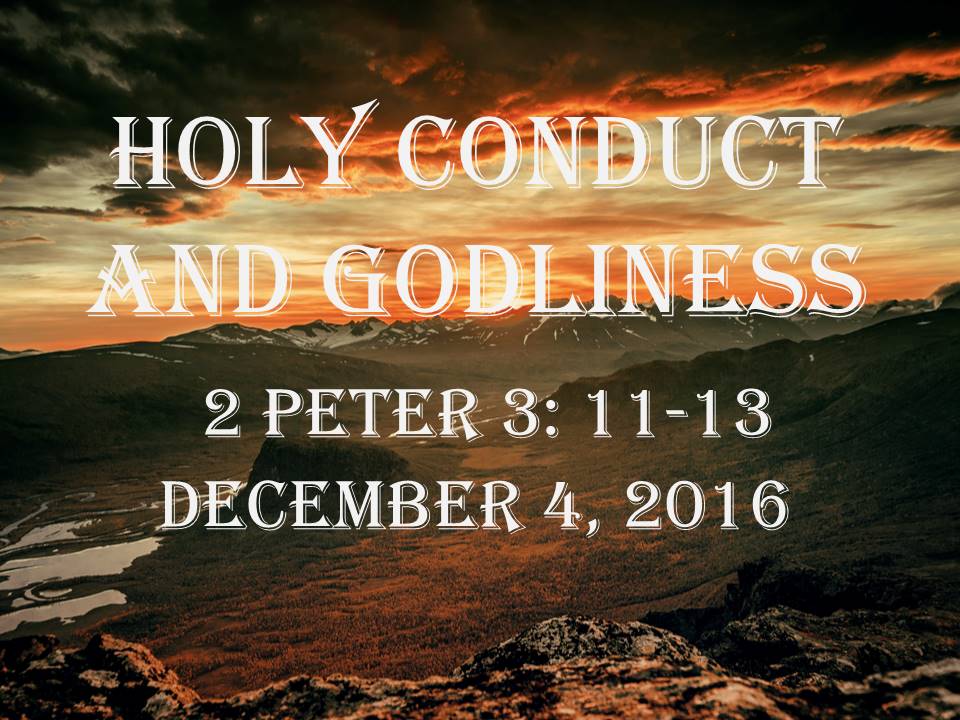 Message by : Steve Benton
Original Sermon Date: December 4, 2016
"Holy Conduct and Godliness"
I. Knowing the "stuff" we value on earth will end up ash, we are to set ourselves apart from the things of this world and dedicate ourselves to God (:11-12).
II. We look forward to a recreated earth where wrong does not prevail but that which is right rules (:13).
Main Idea: Knowledge of the end times must impact our daily lives now!