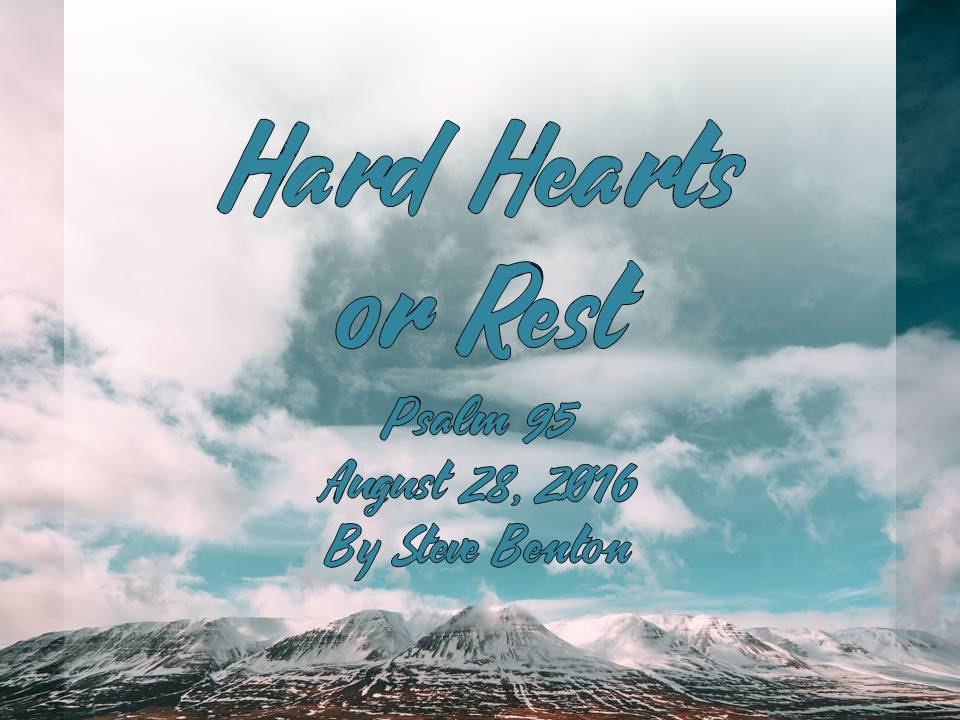 Message by: Steve Benton
Original Message Date: August 28, 2016
"Hard Hearts or Rest"
I. Believers must sing praise to the great King above all gods as their maker, savior, and protector (:1-7a).
II. With relationship with the King comes responsibility to hear and obey the word of the King in order to share in the promised future rest (:7b-11).
Main Idea: People show that they belong to God and have a future inheritance (rest) when they obey His word.