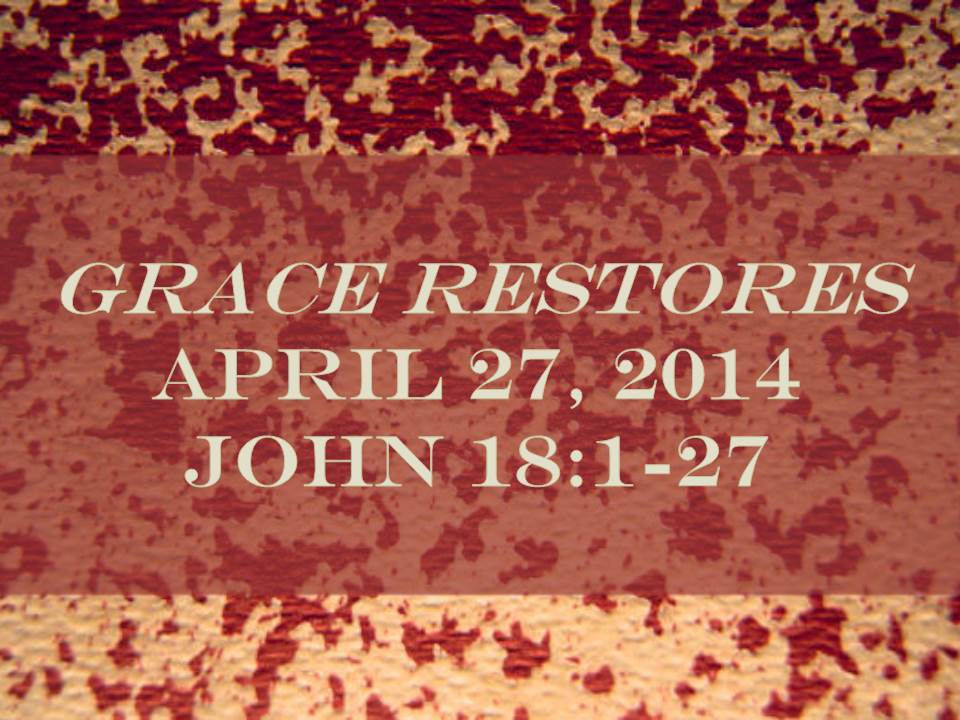 Message by: Steve Benton
Original Sermon Date: April 27, 2014
"Grace Restores"
I. Even during His arrest, Jesus shows care for His disciples (18:1-14).
II. Even though Jesus shows care for Peter, Peter denies knowing Jesus three times (18:15-27).
Main Idea: Jesus' grace brings forgiveness and restored fellowship and service.
Note: Video feed may need to download completely before it will play. This may take several minutes.