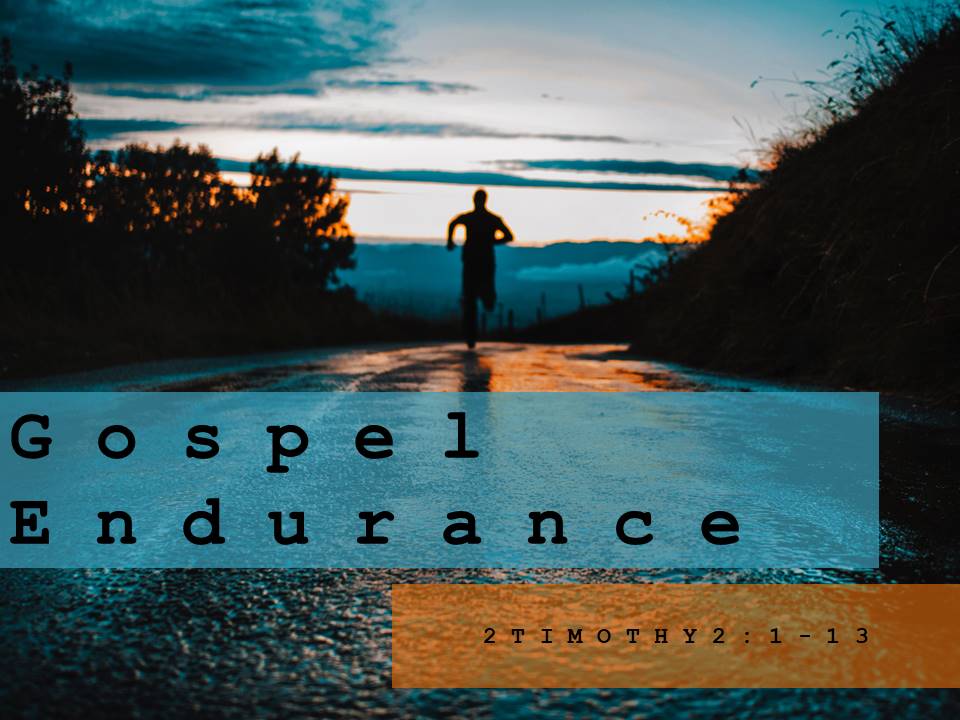 Message by: Levi Anderson
Original Sermon Date: November 19, 2017
"Gospel Endurance"
I. Our strength to continue with our mission is only found in God's grade (2 Timothy 2:102).
II. Just like the soldier, the athlete, and the farmer, we are called to press on in our witness with endurance (2 Timothy 2:4-7).
III. We can look to the real-life examples of Jesus and Paul as to how gospel endurance is to be lived out (2 Timothy 2:8-10).
IV. The faithfulness of Christ calls us to a life of faithful witness (2 Timothy 2:11-13).
Main Idea: The grace of God gives us gospel endurance as we press on in our God-given mission.