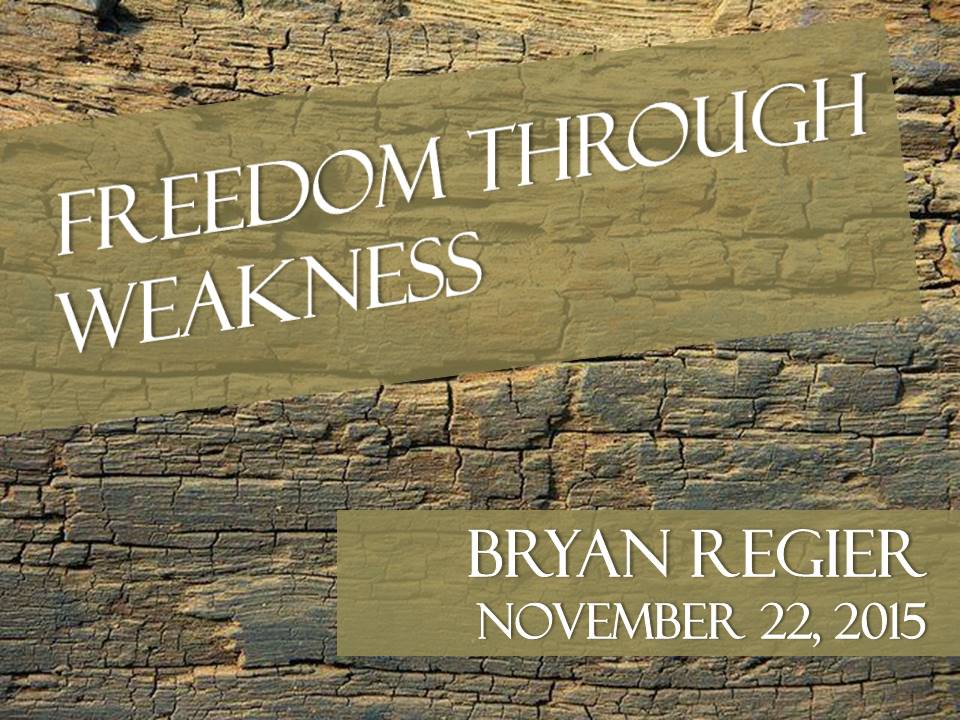 Message by: Bryan Regier
Original Sermon Date: November 22, 2015
Freedom through "Weakness"
Focusing question: Where do we, as American Christians, really find our freedom?
I. Big picture: Do you really understand who you are? (:21)
II. Story: Do you remember the story about where you came from? (:22-23)
III. Reversal: What do you think the story really means? (:24-27)
IV. Lesson: What does this lesson mean for everybody who comes to God in weakness? (:28 – 5:1).