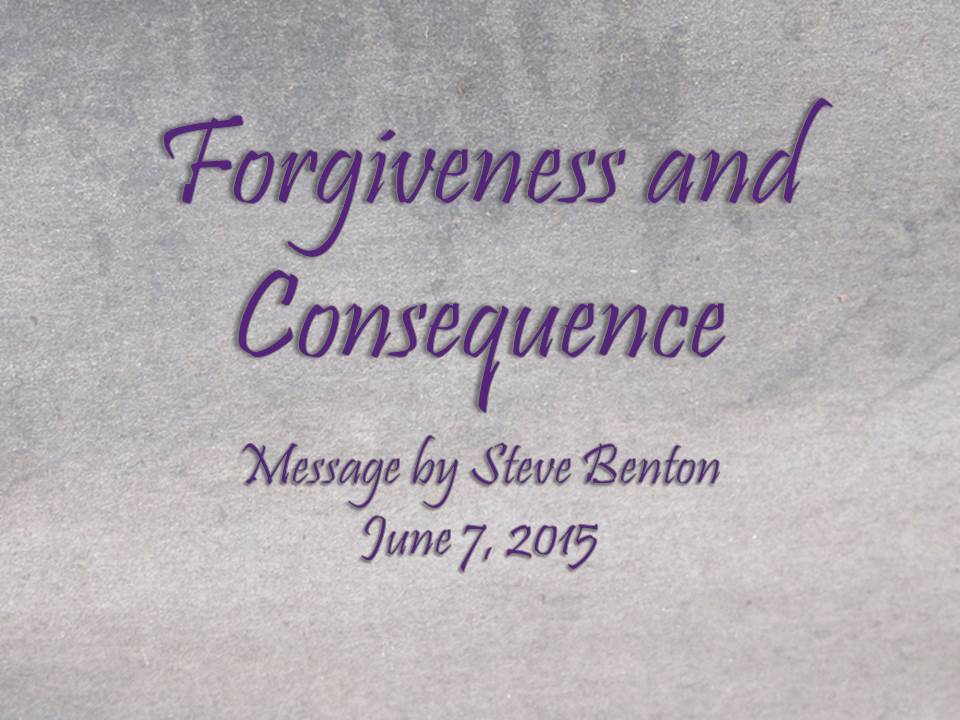 Message by: Steve Benton
Original Sermon Date: June 7, 2015
"Forgiveness and Consequence"
I. While the Lord forgives believers when they confess their sin, there is consequence to sin and yet more grace (:15-25).
II. God demonstrates His faithfulness to His people even after they sin (:26-31).
Main Idea: While confession of sin frees believers from the guilt of sin but not the consequence of sin, God's grace still comes.