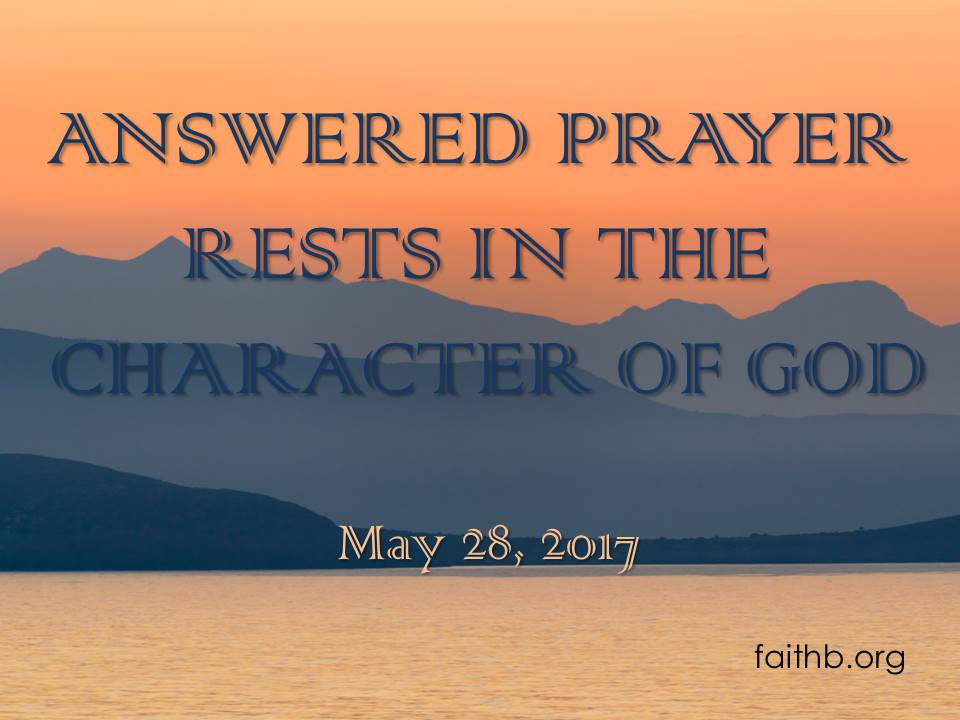 Message by: Steve Benton
Original Sermon Date: May 28, 2017
"Answered Prayer Rests in the Character of God"
I. Jesus calls His disciples to persistent prayer (7:7-8).
II. The reason God answers the disciple's persistent prayer rests in the nature of God Himself (7:9-11).
III. Jesus gives a summary picture of what it looks like to be right with God by stating the Golden Rule (7:12).
Main Idea: Answers to prayer rest not in the person praying but in the character of our heavenly Father.
Download Audio (right click and "save link as")
Save