Day 19. Headed west from the Sea of Galilee to Caesarea Maritime: Zippori, Mount Carmel, Caesarea Maritime! This is our last guided excursion day in Israel. Tomorrow we rest here in Jerusalem. Saturday morning we leave for Jordan.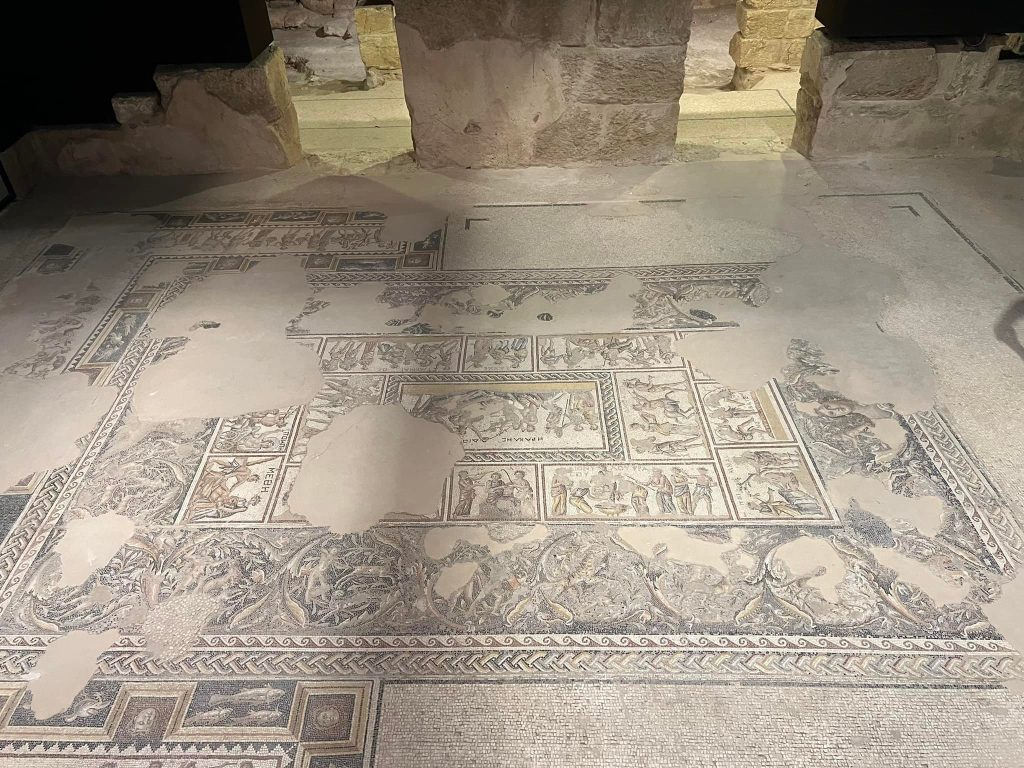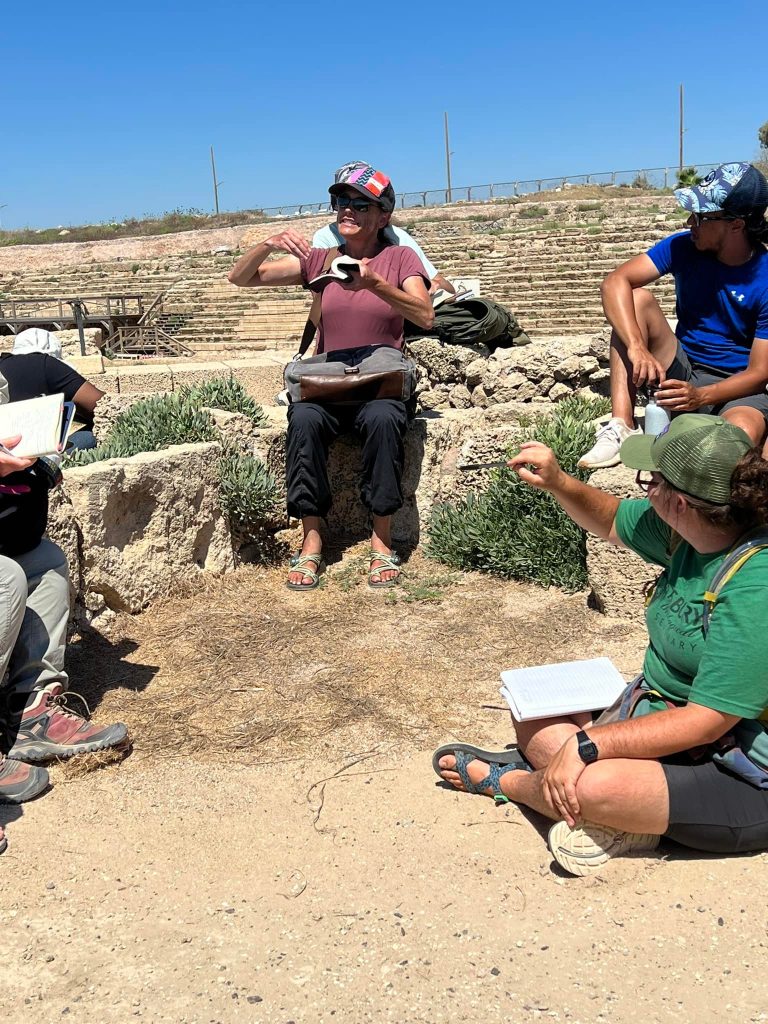 Here we read Acts 1:8. What does the uttermost parts mean in this context? Caesarea Maritime is the doorstep into the uttermost parts of the earth. It looks and acts like Rome. The book of Acts follows what happens in Jerusalem, Judea, Samaria and then beyond. Then we went to Acts 10. Cornelius lives here at Caesarea. Peter shows up in Cornelius' house and goes back and talks about the history of his people. Then the Holy Spirit falls. How could the Holy Spirit fall on Gentiles? Paul comes in and out of the harbor here at Caesarea. In Acts 24 Felix is governor and Paul comes ashore. Paul has been collecting money for the Jerusalem church. The Roman's save Paul and they bring him here to Caesarea. Felix holds Paul hoping he will pay him a bribe. Felix is replaced. The new governor deals with a new friction between Jews and Rome. When Paul is here at Caesarea there is such friction between Jews and Rome they have a hard time keeping things peaceful. Acts 25 – Paul, while in Caesarea, says, "I appeal to Caesar." He is put on a boat right here at Caesarea. Paul wrote a couple of his letters right here in the Praetorian where we are sitting.
We concluded with reading Jeremiah 9:23-24 and were challenged to think about how we are going to translate what we have seen and heard to our people to whom we serve.