At Faith Bible we introduce children to Jesus Christ and make the gospel plain in everything we do.  Children's Ministry serves children ages 2 through 5th grade.  This is where young followers of Jesus can connect with each other while learning to grow in their devotion to Him.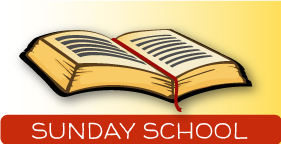 The core of Children's Ministry is Sunday school each Sunday morning at 9:00 a.m.  This ministry includes a worship time, teaching and small group time and has at its heart the study of God's Word, the Bible.  Learning about God's plan for His people will uplift and strengthen your child's life.  Come to the Children's Ministry Center to learn where different age groups meet in our building.

Children's Church meets during the second service at 10:45 a.m.  Infants through 2nd grade children attend age appropriate classes, while 3rd through 5th graders worship in the sanctuary with their families.  God's Word is made central in Children's Church through the teaching and activities for the children.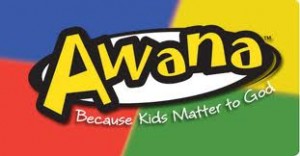 Awana is our Wednesday evening program where children (4 years old through 5th grade) can deepen their understanding of God by studying His Word, and discovering how to apply God's teachings in their lives.  Awana also gives children an excellent opportunity to invite  friends who may not yet have a relationship with Jesus.  Each evening has three parts – Handbook Time, Game Time, and a Teaching Time.  Activities during these times include singing praise songs, hearing gospel-centered Bible lessons, participating in exciting game times, and committing God's Word to memory while learning about the Bible and gaining a lasting faith in Christ.

Vacation Bible School happens each June and is one of the most fun times of the year!  Games, music, crafts, and even snacks are planned to reinforce what the children are learning through the daily Bible lessons.  These activities are wrapped up in a fun theme for the week that energizes the children, but our purpose of VBS is to share the Good News of Jesus Christ with each child so they might put their trust in Him and learn to follow Him in their lives.

 [button type="simple_button_link" url="http://www.faithb.org/ " target="" ]Back[/button]